Voice of God Basic Training Seminar November 2017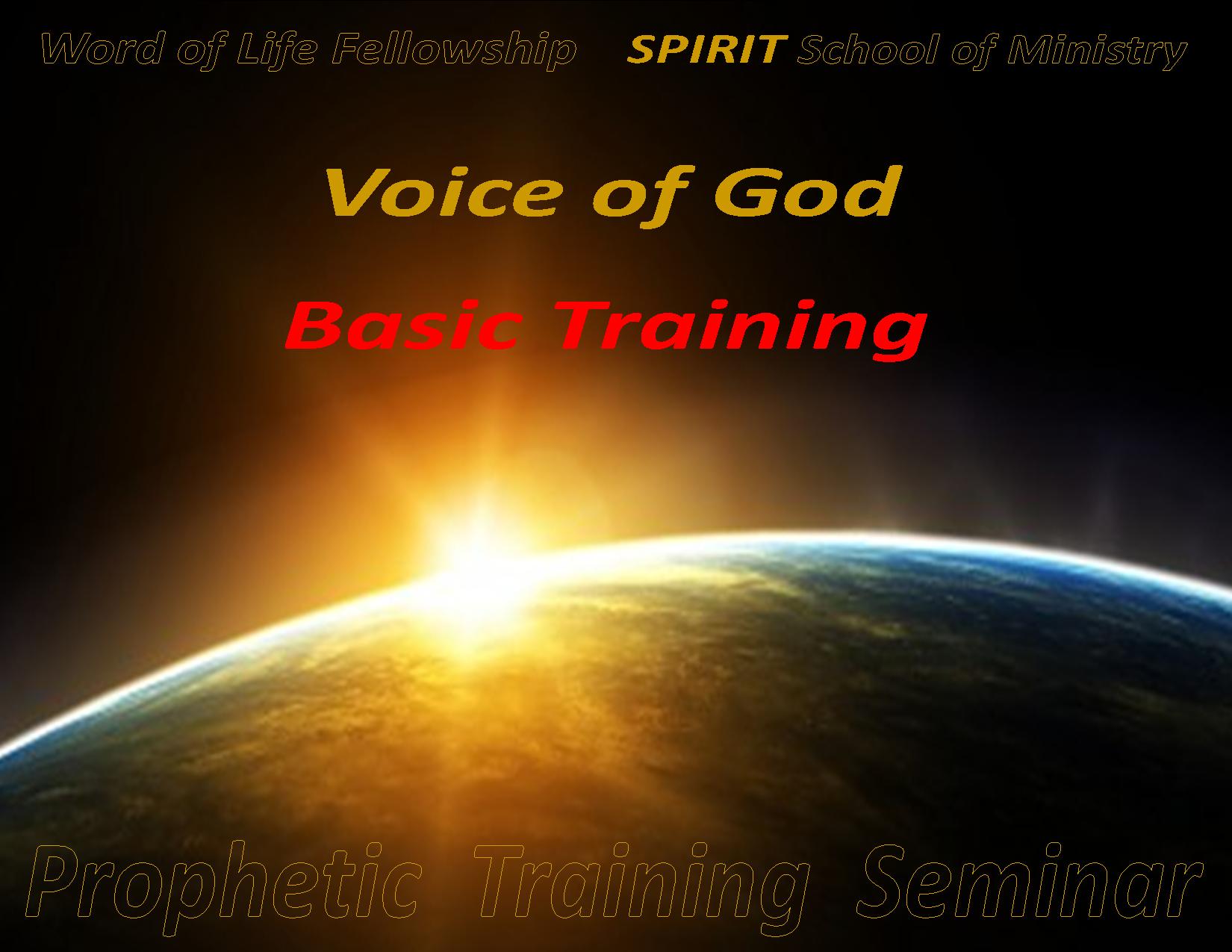 We are now offering two levels of prophetic training at our seminar. They run simultaneously and are integrated at select times during the seminar. We recommend that you take the Basic Training if you have never attended before. If you are a seasoned prophet that has never attended our seminar and would like to attend the Advanced Training please contact us prior to signing up. Come join us in an intimate and personal atmosphere with the Lord.
Basic Training: God wants to talk with us and He wants to use your voice. This forum is designed to train all Christians in the fundamentals of the prophetic gifts. We will explore the scriptural importance of prophecy and the impact that the prophetic ministry has on the church and world today. A vital component of the class is to activate everyone in the realm of the prophetic.
• When: November 16th – 18th
• Where: Word of Life Fellowship 24630 Hwy. 108, Mi Wuk Village, CA 95346
• Starts: November 16th @ 6 PM for Meet and Greet dinner
• Ends: Saturday afternoon at 5 PM
• Cost: $50 (Includes classes, study materials and meals)
• Accommodations: "The Lodge" call for rates. Located on the campus, 209-586-7008
Limited number of rooms, book your rooms ASAP
SCHEDULE:
THURSDAY
6 pm – Dinner – Prophetic Introduction – Worship
FRIDAY
8 am to 9 am – Breakfast Buffet
9 am – 12:30 pm Classroom Instruction – Activation – Journaling
12:30 pm - Lunch
2:00 pm - Classroom Instruction – Activation
5 pm – 7 pm – Free time – Dinner - Instruction
7:00 pm - Worship Service in Sanctuary – Special Teaching Activation
SATURDAY
8 am to 9 am - Breakfast Buffet
9 am – 12:30 pm - Classroom Instruction – Activation - Journaling
12:30 pm - Lunch
2:00 pm – 5 pm - Classroom Instruction – Activation – Conclusion